Travel Country Outfitters presents the
Run
Yak
we hope to be back in 2024
At Secret Lake Park in the heart of Casselberry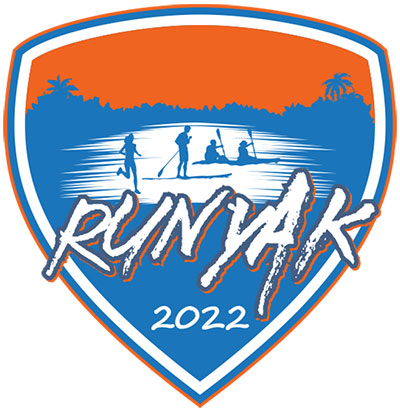 Join the City of Casselberry, and Travel Country Outfitters for our 10th annual RunYak at Secret Lake Park. This family friendly race will feature a 2.3 K Run, 3K Paddle and end with another 2.3 K Run. We structured this race so it would be fun for all fitness levels.
This event will be held at Secret Lake Park, nestled in the heart of Casselberry. This amazing park features ball fields, a community center, paved running trail and one of the most peaceful non-motorized blueways in central Florida.
View the 2019 results here and event photos here.
Date & Time:
August 27, 2022, 8:00 AM
Race bag pickup begins at 7:00 AM
(kayak drop off must be completed by 7:30 AM)
Registration Fee:

Registrations completed by August 13th are guaranteed to get a shirt in the size they specified. We must order shirts by August 14th so we cannot guarantee you'll get a shirt in the size you select if you register after August 13th.

Solo: $40 before 7/18/2019 or $45 after.Sold out!
Solo participants must bring their own kayak or paddleboard along with PFD & paddle.

2-Person Team: $90 before 7/18/2019. $100 after. Sold out!
Includes rental of tandem recreational kayak, two PFDs & two kayak paddles.

Registration is closed! No on-site registration!

All entrants get a race bag with assorted swag and coupons, courtesy of Travel Country Outfitters.

Location:
Secret Lake Park
200 N Triplet Lake Drive
Casselberry, FL 32707
Click here for Map
Disciplines:
2.3K run, 3K Paddle and another 2.3K run
Divisions:
Kayak (Solo)
Paddleboard (Solo)
Tandem Recreational Kayak Relay (2-Person Team - One runs, both paddle, one runs)
Participant Ages:
13 and up
Awards:
$40 TravelCountry gift card for top finishing male and female in solo kayak divisions. $80 TravelCountry gift card for top finishing team. Paddleboard division will depend on number of participants. 2nd & 3rd Place finishers will receive medals along with other prizes should quantities be available..

A minimum of 5 participants are required for top finisher awards in each division.

Prizes:
Each participant will be eligible to win a wide ranging assortment of top quality outdoor gear and apparel. Drawing will be held directly after race. Must be present to win.
Sponsorship
Sponsorship opportunities are available for $50 which entitles the sponsor to a logo on the race shirt, 10'x10' display area at event and literature in race bag. Limited sponsorship opportunities are available. Contact Roger Watson via email or call 407.831.0777 x 150 for sponsorship opportunities.
Our 2022 Sponsors

Travel Country Outfitters
Travel Country Outfitters is Orlando's premiere outdoor adventure store. This is a store where customer service is the first and last thing team members think about. Among the staff you'll find world class climbers, hikers, trail runners, adventure racers and kayakers. If it involves outdoor adventure, there's someone at TravelCountry that has done it and can help you do it too.
The North Face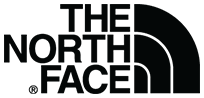 The North Face is one of the most recognized brands in the outdoors community. Their product development begins with athletes, their suggestions, recommendations and new equipment ideas provide the inspiration and challenges that drive the research and development of advanced materials, innovative design and construction. The most crucial step involves testing both in our laboratories and with our athletes on expeditions around the world.
Arc'Teryx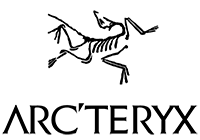 Arcteryx strives to challenge assumptions about how outdoor products should be built and radically improve the status quo. Arc'Teryx has cemented a reputation at the pinnacle of the outdoor world by producing the most innovative and superbly crafted back, harnesses and apparel available.